Update #33
As noted I now have the construction phase done for the moats based on on the a fore mentioned
White Dwarf #225
. I was also inspired by the expansion boards for 3rd Edition Talisman. Question why is it that the 3rd Edition of whatever Games Workshop rocked?
So while it doesn't look like much progress this was a fairly big undertaking to cut and fit everything correctly.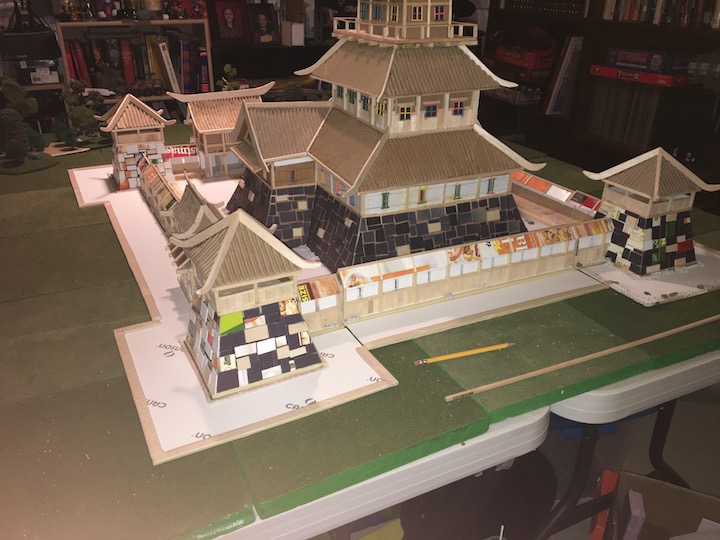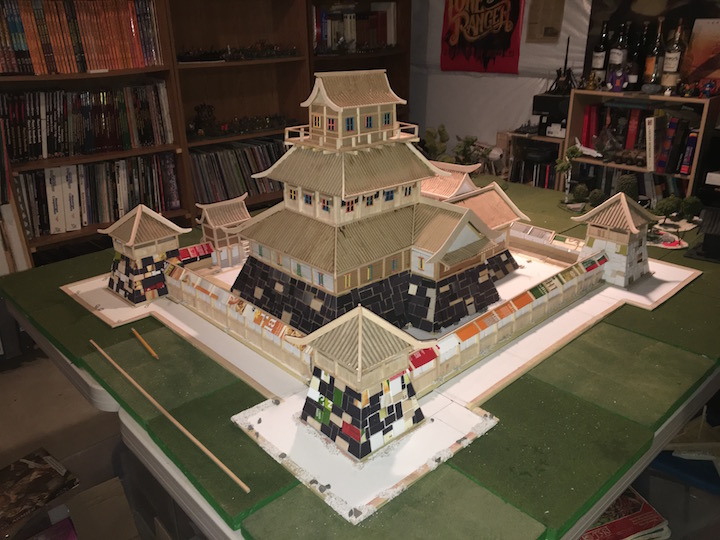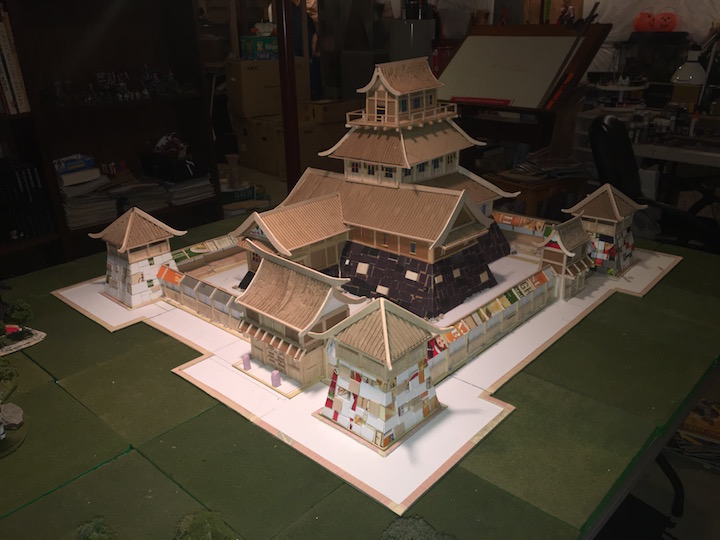 One thing I've been debating is whether to add more windows to the main castle structure. I already know I'm going to have to do some modifications to the interior (shots are on page 2 I think) My thought is angled walls awnings. I do know for sure that all of the windows in the main keep will be receiving wooden shutters.
In the vein of modifications I got around to the structures over the moat. Like the Nick Davis article that has been indispensable, I'm using BBQ skewers as bamboo (which is what they are actually made from). I also utilized the method of lowering/raising the drawbridge for my siege tower for the drawbridge at the main gate. This is what I was referring to in the last post: drawbridges weren't typical in Japanese castles, fortunately this is a Asian-inspired Nippon one!